islamabad-clash-a-terrorist-attack
Islamabad Clash a Terrorist Attack
A policeman died while two others got injured in a clash which took place in Islamabad on Monday night. Two gunmen on motorcycle opened fire on a police checkpoint in Islamabad. Munawar, Amin and Rasheed were doing the routine checking at Jilani Police Picket when the armed men attacked them.
"A policeman was martyred while two others were wounded,"  told the police. It was later informed that both the gunmen had also been killed on the spot.
An incident of such nature is not normal for the capital city which is well guarded and holds important public/private offices and embassies of Pakistan. It has shaken the authorities as Interior Minister of Pakistan Sheikh Rasheed has ordered the authorities to look into the incident and investigate properly.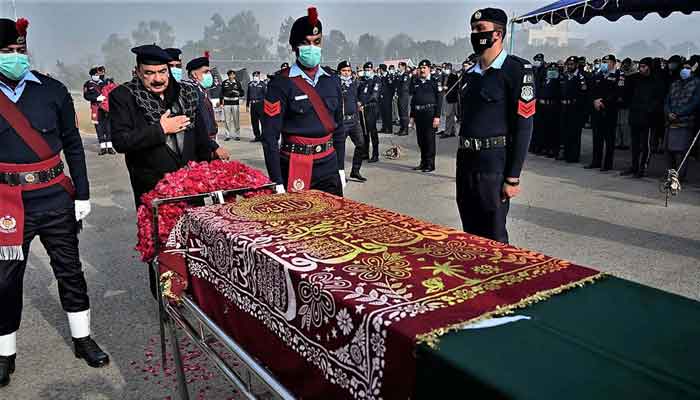 So far no militant group has accepted the responsibility of the sad happening but it is clear that Pakistan is facing the resurgence of home-grown Taliban since the Afghans has returned to power.
Interior Minister has declared it to be a terrorist attack. While talking to the media after attending the funeral of martyred constable, he said that the incident signaled that terrorist incidents had started in Islamabad. It was not [an incident of] theft or robbery but it was terrorism," he said. "This is the first incident of this year and we need to be very alert," he added.
What is TTP?
Tehreek-e-Taliban Pakistan is a separate movement which shares its ideology and roots with the Afghan group. Pakistani government had however signed a peace pact with the TTP last year but that had expired on December 9 when peace talks couldn't be carried forward any further. TTP has been previously blamed for various suicide bombing and kidnapping incidents around the country. They are also responsible for spreading radical version of Islamic law on the tribal belts of our country.
Keep reading at Aandeo to stay updated regarding the progress in the case. We pray that authorities would soon successfully be able to identify the assailants.
You May Also Like:
7th Population Census to be Conducted Soon
Fifth Covid Wave Hits Pakistan
What Happened to Turkish Lira Overnight?