NSA-to-visit-Afghanistan
National Security Advisor to Visit Afghanistan
Lets go back in time and have a look at the event which stands unparalleled in History. 15th August 2021 when Taliban finally entered the capital Kabul and took over, this was the fastest conquer ever in the history. The discussion of withdrawal of troops begin back in the time of Obama. Later when Donald Trump held the office, negotiations started between US and the Taliban delegation and Pakistan was acting as the mediator in peace negotiations. In February 2020, Doha deal was signed between US and Taliban and according to it war in Afghanistan will end as US will withdraw forces from Afghanistan. Biden announced that US will withdraw from Afghanistan completely till 11th September (On completion of 20 years of US in Afghanistan).
What left the whole world in utter shock was the inability of US and NATO trained forces to stop the movement of Taliban. . Government of Ashraf Ghani had no back from US so they also did not stand against them. In fact, Ashraf Ghani ran away and took asylum in UAE.
This overnight conquer by Taliban left everyone in severe doubts related to humanitarian crisis and damaging of human rights. Muslim countries had no such concerns because they believe that shariah will be implemented while the rest of the world is afraid of what they have observed earlier under the government of Taliban, the sanctions on women and other dismissal of rights.
OIC Meeting to Avert Humanitarian Crisis
In wake of the crisis in Afghanistan all the countries around the globe have gotten active and Pakistan convened OIC meeting related to it in Islamabad on 20th December, 2021. In the conference Shah Mahmood Qureshi also proposed his six points;
"We should also agree to increase investment in the people of Afghanistan, bilaterally or through the OIC, in areas such as education, health and technical and vocational skills to the Afghan youth," Shah Mehmood Qureshi said.
He also proposed establishing a group of experts to consider ways and means to facilitate Afghanistan's access to legitimate banking services. He also called for enhancing food security in the war-torn country, investing in building the capacity of Afghan institutions in countering terrorism and combating illicit trade in narcotics, and engage with Afghan authorities to help advance the expectations of the international community.
Concluding his speech, the foreign minister called on the countries to seize this "historic opportunity" to turn the tide in Afghanistan.
Saudi Delegates also participated in the event and announced to provide assistance to prevent the biggest humanitarian crisis to hit Afghanistan.
"Saudi Foreign Minister has Announced 1b riyals in aid to Afghans"
National Security Advisor to Visit Kabul
A high level delegation led by National Security Advisor, Moeed Yusuf was scheduled to visit Afghanistan on 18-19 January for talks on bilateral matters, focusing on Pakistan's efforts to avert a humanitarian crisis in the neighbouring country. According to officials of relevant ministries, the purpose of the visit is to ascertain the humanitarian, economic and development needs of Afghanistan in various sectors.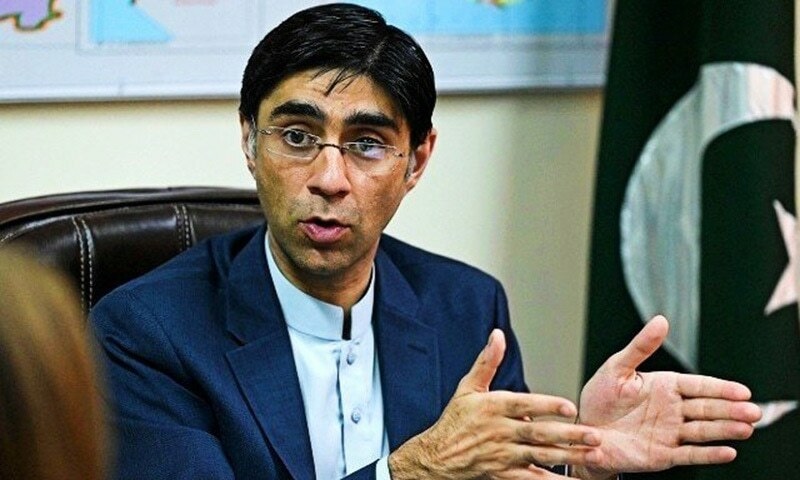 Pakistan will be majorly providing assistance to Afghanistan on health, higher education, provision of humanitarian assistance, and enhancement of trade/business contacts. Apart from the bilateral channel, Pakistan has also been facilitating assistance to Afghanistan through international organizations, particularly the UN and Organization of Islamic Cooperation (OIC). The OIC foreign ministers' special session in Islamabad on December 19, 2021, and the decisions to establish an OIC Trust Fund as well as appoint a special envoy on Afghanistan to oversee humanitarian and economic engagement are reflective of Islamabad's efforts to support Afghanistan at this crucial time.
Conflicts on Durand Line
Sources have also revealed that conflicts which have been surfacing in the past few days on the Durand line will also be addressed and discussed in the meeting.
Keep reading at Aandeo to stay updated regarding the recent happenings in Afghanistan. We hope that the new Taliban government resumes peaceful taking over of all the offices.
You May Also Like:
A Quick Insight into Afghanistan Issue
Outcomes of OIC Meeting Held in Pakistan